The Kilfin Law Firm, P.C. – About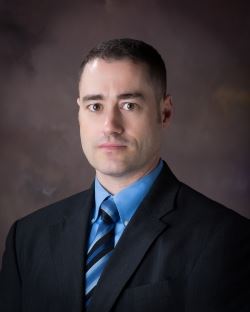 Attorney Donald J. Kilfin was born in Ontario, Canada. Since childhood, his professional ambition was to become a seasoned criminal trial lawyer. Recognizing that superior communication skills, both oral and written, are an integral component of effective legal representation, he began taking elective courses as early as high school to hone and develop those skills.
In 1992, Mr. Kilfin was accepted to Trent University in Peterborough, Ontario, one of Canada's top undergraduate institutions. For the next four years, he continued to focus his studies on politics, history, and English – courses that emphasized reading and analyzing large amounts of complex information and preparing well organized, scholarly treatises on topics relevant to each course respectively. He graduated from Trent in 1996 with a four-year Honors Bachelor's degree in political science, with an emphasis on international relations theory.
Upon graduation, Mr. Kilfin moved to Peachtree City, Georgia, where his parents and siblings had settled two years prior. He immediately began the process of selecting prospective law schools from across the United States, including Michigan, Washington D.C., California, Georgia, and Florida. His first choice, among dozens of reputable law schools, was Stetson University College of Law based on its geographic location, stunning architecture, and national reputation for trial advocacy programs. In the summer of 1997, Mr. Kilfin was accepted and, three months later, began the long and challenging process of learning his craft.
For the next three years, he studied all facets of the law, with a particular emphasis on criminal law, criminal procedure, evidence and trial advocacy. With a hopeful eye toward employment with the Pinellas County State Attorney's Office upon graduation, Mr. Kilfin made application to Stetson's prosecution clinic just prior to his last semester. He was accepted and, as an intern, began working along side several talented young prosecutors in conducting legal research, preparing and arguing motions, trying cases, and preparing appellate briefs. In May of 2000, Mr. Kilfin graduated with a Juris Doctor degree. He was published in the 2000 editions of Who's Who Among American Law Students and The National Dean's List based on his academic achievements at Stetson.
Prior to commencement, he was contacted by Pinellas County's Chief Assistant State Attorney and offered a position as a misdemeanor prosecutor. Upon a successful initial attempt, Mr. Kilfin passed the Florida Bar exam and began his six-year career as a Pinellas County state prosecutor. Just after his first year with the office, he was promoted to lead trial attorney in one of Pinellas' misdemeanor divisions and, after eighteen months, was promoted again to one of its felony divisions. In his capacity as an assistant state attorney, Mr. Kilfin handled thousands of criminal cases, which ranged in severity from minor traffic infractions to first-degree murder. He conducted over sixty jury trials to verdict, including first-degree murder, second-degree murder, manslaughter, capital sexual battery, drug trafficking, arson, burglary, and armed robbery.
In 2008, after working for nearly two years in a St. Petersburg area civil firm, Mr. Kilfin associated with a close friend and former prosecutor to form one of Pinellas County's most successful and well-respected criminal defense firms. For the next five years, he represented dozens of clients throughout the Tampa Bay area in an array of criminal matters, including assault, battery, domestic violence cases, drug trafficking, firearms offenses, and murder. As a partner with the firm, Mr. Kilfin's responsibilities included thoroughly interviewing prospective clients, overseeing the preparation and filing of all initial pleadings, engaging in plea negotiations, oral and written, both before and after formal charges were filed, preparing and arguing defensive motions, including motions to dismiss and motions to suppress, trying cases before judges and juries, engaging in appellate proceedings, and maintaining regular, consistent contact with each client to ensure that he or she was updated on the progress of his or her case. Mr. Kilfin was published in Super Lawyers Rising Stars and The National Trial Lawyers Top 100.
In 2012, Mr. Kilfin passed The Georgia Bar Exam, also on his first attempt, and was sworn in as a licensed Georgia Attorney in June of 2012. He is admitted to practice in the Georgia Court of Appeals and the Supreme Court of Georgia.
In April of 2013, Mr. Kilfin launched The Kilfin Law Firm, P.C., a full service DUI and criminal defense firm. We are now conveniently located between Tampa and St. Petersburg in the Carillon business district off Interstate 275 at Ulmerton Road. Mr. Kilfin utilizes the many skills he has developed, after nearly twenty years as a Pinellas county state prosecutor and criminal defense attorney, in representing his clients throughout the courtrooms of Tampa Bay.
The basic philosophy at The Kilfin Law Firm, P.C. is simple: there is no substitute for persistence, tenacity, and hard work. Mr. Kilfin has dedicated his professional life to helping good people through some of the most difficult and challenging times in their lives. The provision of competent, effective legal representation to his clients is his top priority. To see what former clients had to say about Mr. Kilfin, view his profile on Avvo.com and/or the testimonials section of our website.
Specific areas of practice include, but are not limited to, the following:
If you have been arrested or charged with crime in St. Petersburg, Clearwater, Tampa, New Port Richey, Dade City, or Bradenton, contact The Kilfin Law Firm, P.C. today. The initial consultation is free and evening and weekend appointments are always available.